Hot Deals & Packages
• Save up to 40% on last minute bookings at our Park City locations. Email us for more details.
We offer discounts to large groups that stay 4 nights or more. If you are a travel agent, real estate agent or other type of vacation planner, we offer a commission to you when your party's reservation is confirmed. Email us for more information.
Packages

Align Spa Packages - Save up to 25% on your massage and lodging package. Align Spa is a realized dream of Harriet McEntire, massage therapist and local of Park City, Utah. This is a unique wellness spa in how it embodies the concept of Feng Shui, the idea of bringing man in to harmony with his surroundings. Products, colors, treatment room designs and therapists all support this concept; the result is an environment that helps restore harmony, balance, and support throughout your body and surroundings.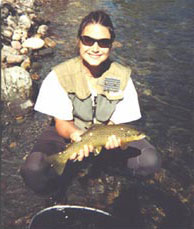 Park City Troutfitters Fly Fishing - Stay with us and receive 10% off of your lodging and fly fishing packages through Park City Troutfitters. Park City Troutfitters is a full service fly fishing guide company in Park City dedicated to making your fly fishing experience on the Provo River, Weber River and Current Creek unforgettable.